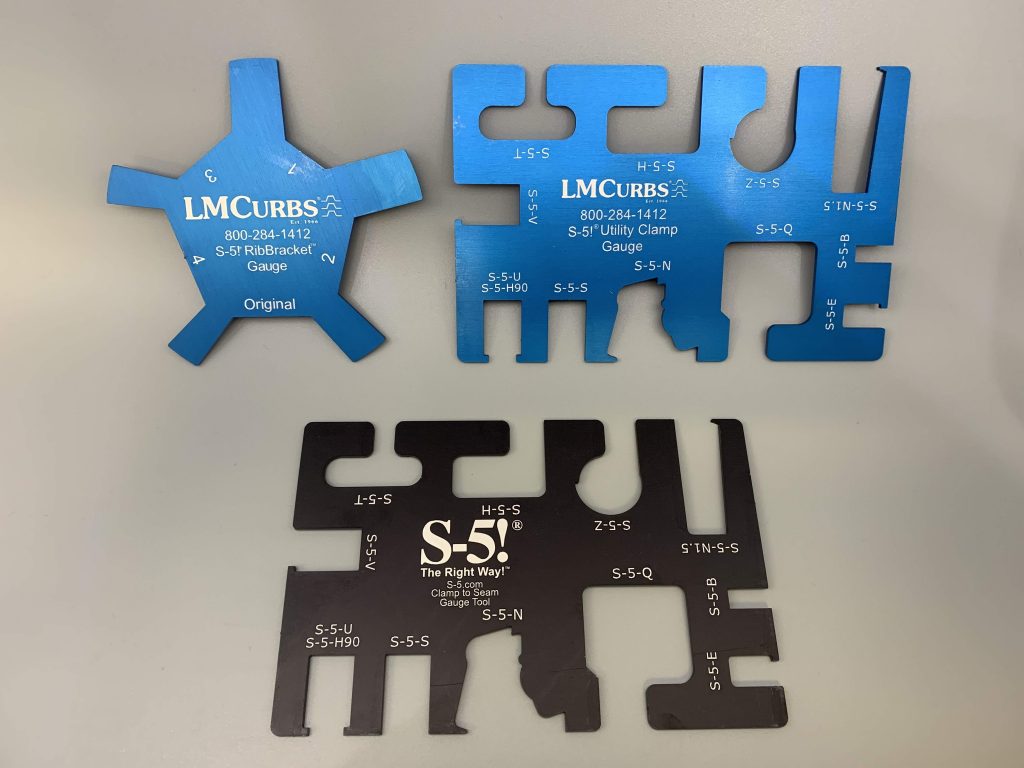 The LMCurbs gauge tool set was designed to help customers save time and money by quickly determining the type of clamp or bracket that is needed for a metal roofing application. There are two styles, one for the S-5! Utility Clamps and one for the five different profiles of the S-5! RibBrackets.
With these gauges, contractors can instantly determine which clamp or RibBracket best fits the metal roof profile while at jobsite. These gauges will greatly reduce the need for shipping out samples to test fit. For the estimators and installers that need to provide a quick estimate and/or begin an expedited install, these gauges could easily save a day or two of back and forth trying to determine the correct product, according to the manufacturer.
Customized laser etching is available, allowing companies to hand them out to their customers with their contact information.
Applications and uses include:
ColorGard
Dual-Gard
LMCurbs IDS
LMCurbs SnowGuard
SnoRail/SnoFence
Solar
Solar Attachment
Tools & Hardware
Utility
X-Gard
For more information, visit www.lmcurbs.com.