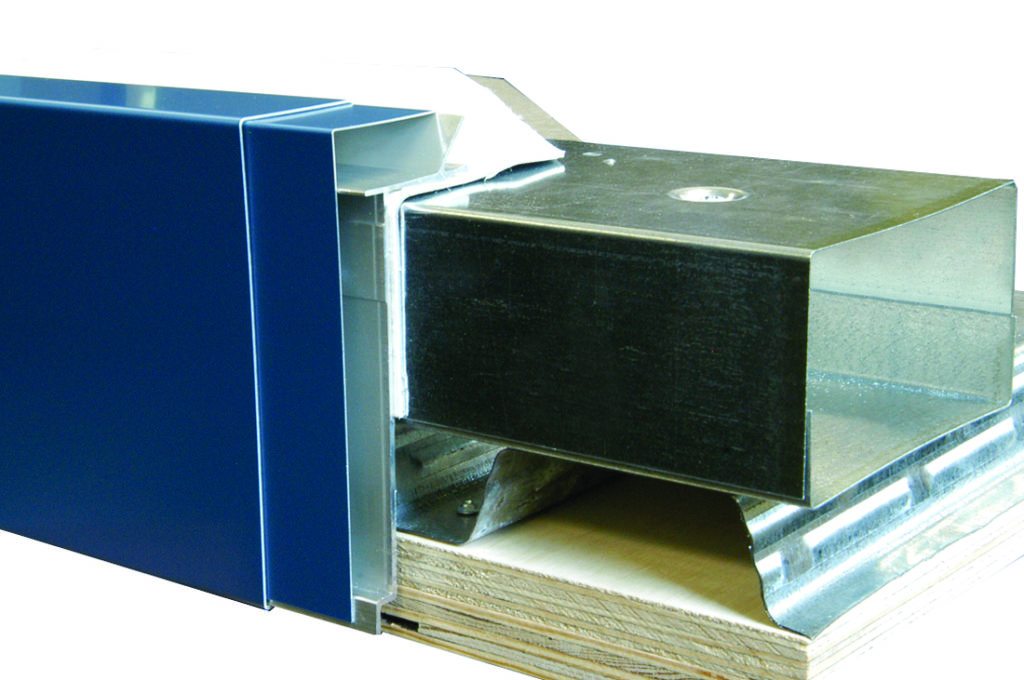 OMG Roofing Products offers EdgeBox RI, an engineered metal alternative to traditional wood nailers, to provide roofing contractors with an alternative to wood nailers during an unprecedented lumber shortage and related price increase. According to the company, EdgeBox RI is a more economical option that can help improve rooftop productivity and roof performance.
The EdgeBox RI system is made of heavy-duty 20-gauge galvanized steel with reinforcing spines that will not rot, twist, or split like traditional lumber. The product is ANSI/SPRI/FM 4435/ES-1 tested and Factory Mutual approved with an FM 1-540 perimeter rating and FM 1-360 corner rating. In addition, EdgeBox RI is compatible with most commercial roofing systems, and available in any size to match existing nailers, up to 16-inches square.
"We are seeing lots of interest and increased sales of EdgeBox RI, due to the national lumber shortage," said Karan Patel, product manager for OMG EdgeSystems. "Lumber prices have increased by nearly 50 percent in some areas since the beginning of the year. During the same time, EdgeBox pricing has remained steady, and offers a better performing solution to contractors and building owners alike."
Not only does EdgeBox RI provide a solid substrate onto which finished edge metal such as fascia systems can be attached, but each 10-foot section can be filled with insulation to provide a higher R-value than traditional wood nailers. As such, EdgeBox RI enables contractors to offer building owners the same R-Value on the perimeter of the roof as in the field without compromising the integrity of the edge condition.
Factory Mutual Loss Prevention Data Sheet 1-49 provides specific requirements for securing multiple layers of wood nailers, which can add time and labor to the installation process. By comparison, EdgeBox RI is custom made to the required size, so there is nothing to build-up or stagger, and comes with pre-punched holes for easy installation to the substrate. EdgeBox RI is also fully compatible with OMG fascia, coping, and gutter assemblies.
For more information, visit www.OMGRoofing.com.