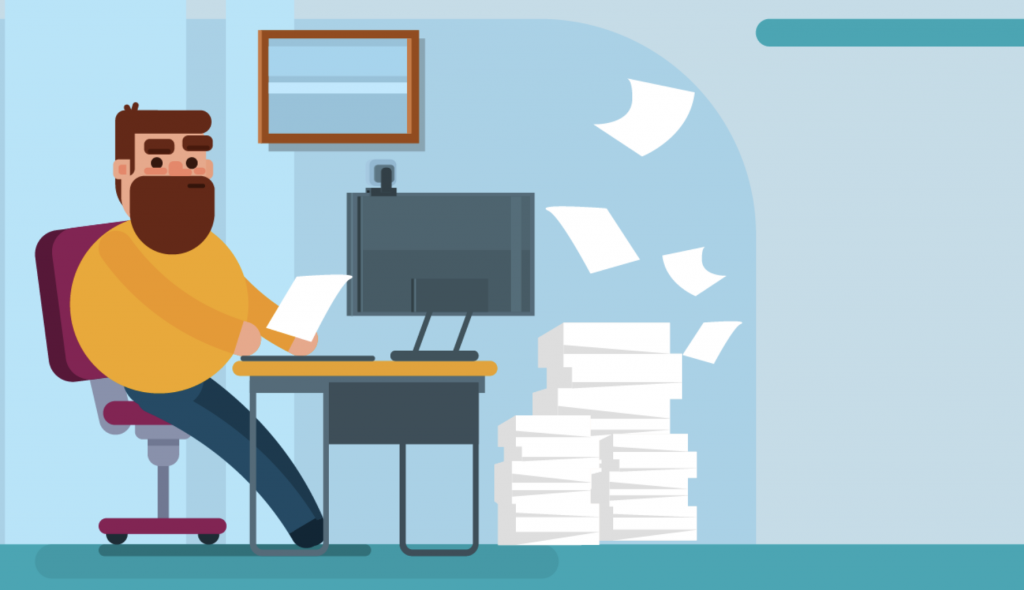 For most, the thought of litigation is burdensome. But it doesn't always have to be. The outcome in construction litigation often turns on an attorney's ability to gather, master, and present the often complex set of underlying facts of the case. Importantly, success in the case starts with the construction or design professional.
In construction matters, most of the key facts are found in documents: contract documents, drawings, plans and specifications, schedules, submittals, progress reports, daily logs, change orders, invoices, and payment records. Today, most construction and design documents are created, exchanged, and stored electronically and sometimes never physically exist in hard copy. Timely collection, organization, and review of electronically stored information (ESI) is critical in construction litigation and the maintenance of adequate records, whether used for negotiating a dispute or proving the merits of a case, could be outcome determinative.
The construction industry, including construction litigation, has always been document intensive. However, as a result of the increasing use of technology, ESI has caused a substantial increase in the number of documents involved on a project. The increasing use of technology benefitted construction industry: text messages and emails are exchanged in an instant, construction and design documents can be viewed in the palm of one's hand, and the management and workflow of a construction project has the ability to move out of the site trailer and onto the site itself. Nevertheless, the use of technology has generated new hurdles for construction and design professionals and attorneys alike, including the preservation and collection of important construction documents.
Creating and maintaining a thorough document preservation system is good practice for construction and design professionals and is vital to the success of a case. In general, parties that anticipate litigation, or parties involved in ongoing litigation, have a duty to preserve documents. The duty to preserve documents could arise as early as the time of the first payment dispute, change order, or differing site condition, and could arise as late as the receipt or service of the complaint. In the construction context, projects often span multiple phases and several years, so the implementation of a thorough document management system is imperative.
Important Documents
So, what documents are most important for litigation of a claim or dispute? The short answer to that question is "all of them." The importance of a particular document depends on the nature of the dispute. However, a comprehensive set of documents allows the attorney handling the case to evaluate the totality of the circumstances and to determine which documents are needed to successfully litigate the claims at issue.
First, the written contract between the parties is critically important. The written contract sets forth the legal rights and obligations of the parties and governs the processes by which those rights and obligations are performed and preserved. Prior to signing the contract, each party, or a qualified construction attorney, should thoroughly review the terms to ensure that compliance is feasible. After execution, the contract should be safely stored and preserved to permit quick review of its terms should the rights or obligations of the parties come into question.
Additionally, the contract will most likely set forth notice requirements for communicating things like contract modifications, change orders, requests for additional time or payment, or contractor default. Generally, a party should ensure that any notice provided is sent to the proper party and proper location, that the notice is dated and signed, and that the notice contains a sufficient amount of detail concerning the purpose of the notice. Failure to provide notice as required by the contract can have serious implications on a party's contractual rights and remedies. Compliance with contractual notice requirements is a frequently litigated issue. The proper preservation and storage of notice documents can be crucial to success when such an issue arises. Parties should maintain copies of any letters, correspondence, or other written notices sent to other parties to prove compliance and avoid potential litigation pitfalls.
Parties should also have a system for maintaining documents which demonstrate compliance with applicable statutory notices. Privately owned projects may require a project statement, notice of contract, or notice of subcontract. Lien claims, and a contractor's rights thereunder, are generally governed by statute. Publicly owned projects require certain contractors to procure payment or performance bonds and, pursuant to some state and federal statutes, surety information to all contractors and subcontractors, as well as statutorily required notices of contract or subcontract. Failure to comply with the statutory requirements or failure to maintain adequate records of such compliance can be fatal to success in litigation.
Today, information concerning a construction project can be easily and quickly exchanged via text messages and emails, the contents of which are discoverable and frequently used in litigation. Consequently, construction professionals should exercise caution when drafting correspondence to another party on the project and should adopt a system for collecting and maintaining those communications. Preserving mobile data can be complicated. Personnel may use their personal devices or work devices to communicate; they may lose or upgrade those devices; the data on those devices may be stored in the cloud; and the amount of data may be expensive to store. However, those devices may hold critical information for use in litigation, such as photographs at an important juncture; text messages that demonstrate constructive notice or prove compliance with contractual notice requirements; or text messages, emails, or voicemails that evidence another party's admission. Nonetheless, failing to properly preserve, collect, and produce discoverable mobile device data can subject a party to sanctions should the parties end up in litigation.
Attorney-Client Privilege
A noteworthy consideration when implementing a policy for collecting and preserving electronic communications is the attorney-client privilege. Information exchanged between an attorney and their client regarding expected litigation or ongoing litigation is generally protected from disclosure to another party. Communications between the attorney and their client is confidential unless those communications are shared with a separate third party. As such, parties should be abundantly cautious about the information shared with other parties involved in the project and should introduce and maintain a system to segregate privileged and confidential information from other communications or records.
Finally, construction and design professionals should establish a thorough process for documenting the progression of the project. Daily logs and photographs can be used in litigation to establish a timeline of events or evidence delays, quality of work, or other disputes that may arise throughout the construction process. When completing daily reports, parties should take care to provide detailed descriptions of the project's status, daily conditions, and any issues or disputes, all of which could become the basis of litigation. Photographs of work performed should be taken and promptly uploaded and saved to the project file, along with a photograph log containing information about the individual who took the photographs and the date on which the photograph was taken.
The introduction of technology has drastically improved the quality and availability of documents associated with construction projects. With a comprehensive and structured document management system, construction and design professionals can ensure a proper, thorough, and efficient process that will set their attorneys up for successful litigation.
Author's note: This article is intended only for informational purposes and should not be construed as legal advice.
About the author: Keith A. Boyette is an attorney with Anderson Jones, PLLC in Raleigh, North Carolina, a law firm with attorneys licensed in North Carolina, South Carolina, and Georgia. For more information or questions about this article, please email him at kboyette@andersonandjones.com.