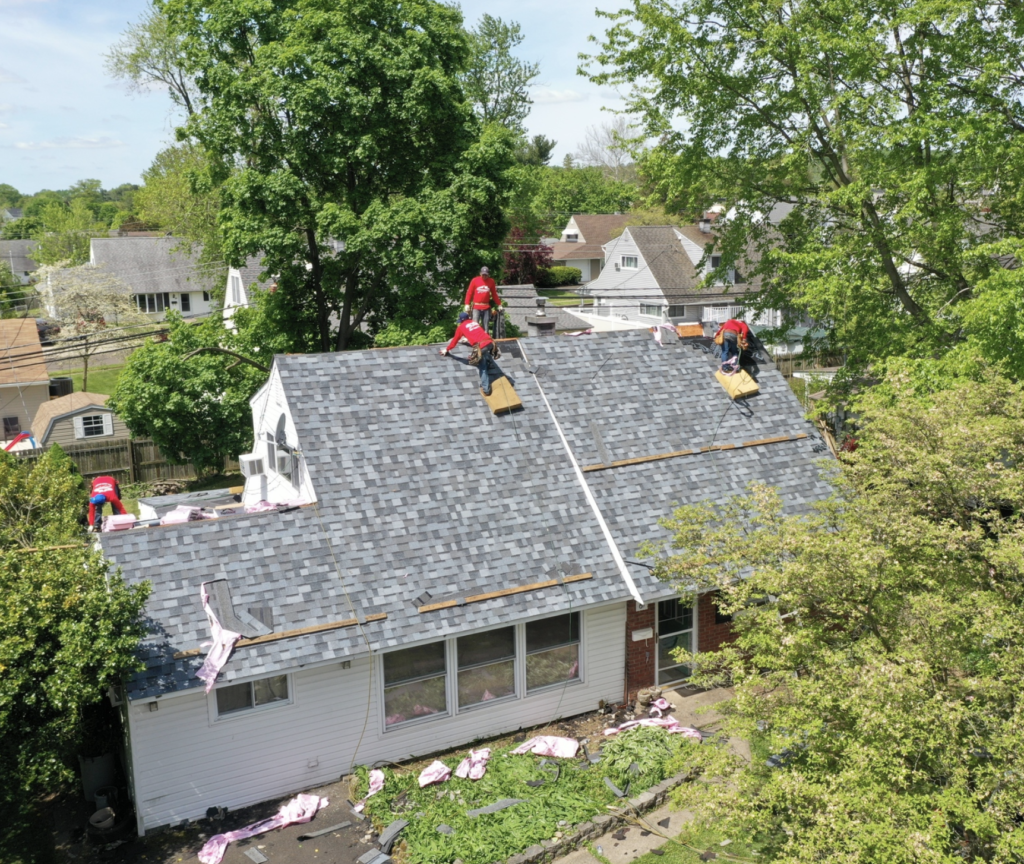 "Showing up" and "giving back" have always been part of how Tom Kovack, owner of USA Roof Masters, approaches the business of roofing. When Superstorm Sandy struck the Philadelphia area in 2012, Kovack had just entered the roofing industry. He was heartened by how the community came together to support homeowners affected by the storm. Flash forward nearly eight years to the global pandemic, and Kovack felt compelled to help those essential workers providing healthcare and in-home care services.
He turned to Facebook and posted an offer to provide free roof repairs to any healthcare workers needing a roof repair. The community's response was overwhelming. Within days, the USA Roof Masters team completed more than 80 repairs free of charge. And while USA Roof Masters team members declined to accept any tips, they were overwhelmed by homeowners' gratitude.
Kovack and his team honored requests for a variety of roofing repairs. One roof simply could not be repaired and demanded a replacement. A comment from Charity Hundeyin, in Levittown, Pennsylvania, noted, "Thank you for being the hands and feet of goodness in this world, especially at this time."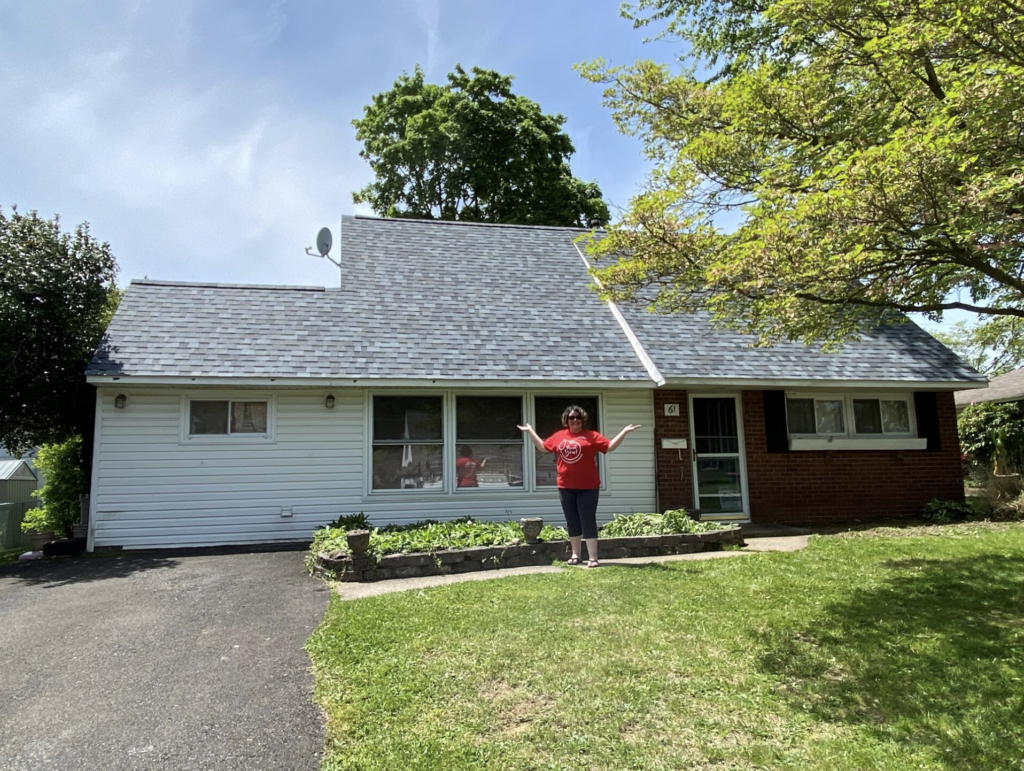 Until COVID-19 struck, Hundeyin was working two jobs as a homecare aide and worker at an adult day care center. When the virus resulted in the daycare business closing, Charity's primary source of income was disrupted. She was also struggling to keep water from infiltrating her home whenever directional rains occurred. The intersection of her home's siding and first level roof was leaking and she hoped USA Roof Masters could help.
After inspecting her home, it was determined that a replacement was the only option to address the issue. "The roof simply couldn't be repaired, but we wanted to do the right thing for the homeowner," says Kovack. The USA Roof Masters team replaced her roof at no charge. Charity selected Pacific Wave, the 2020 Owens Corning Shingle Color of the Year, and her new roof was installed on May 16.
Kovack says when it comes to safety at home, the roof is the great equalizer. "People don't realize how important a roof is until they have an issue," he says. "The roof is essential to protecting the home and the family and it's very rewarding to be able to help people feel secure during uncertain times." Kovack noted that during the pandemic, his company made repairs on homes sheltering people in a variety of life circumstances and positions – from a Senator's house to a home that offers shelter to women leaving abusive environments. "Everyone has problems, and it's wonderful to be part of an industry that can help make a difference," he says.
About the author: Farasha Polk is the social media and marketing manager for Owens Corning Roofing. For more information, visit www.owenscorning.com/roofing.