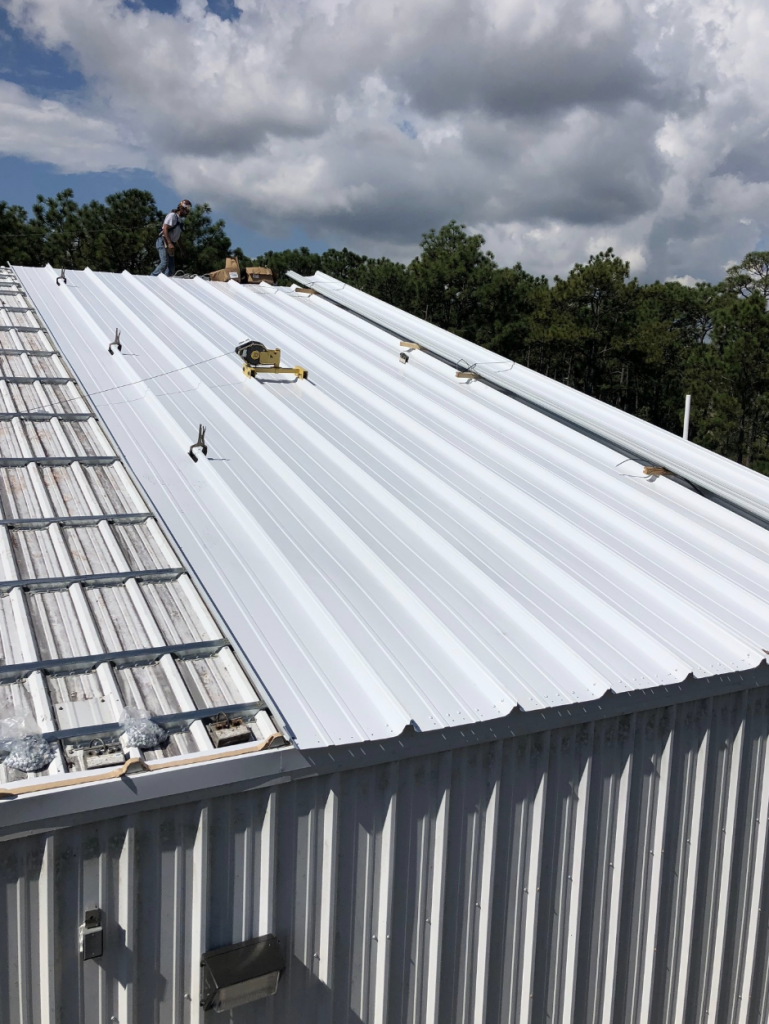 Over the past 15 years, Royster Contracting, LLC of Fort Walton Beach, Florida, has completed several metal-over-metal retrofit projects. Skip Royster, the company's owner, started his general contracting firm in 1977, and it has a strong reputation for quality construction, with a focus on metal buildings, metal roofing and walls, and retrofit roof systems.
Royster's newest retrofit roofing project was for the U.S. Air Force on a 7,800-square-foot building located at Hurlburt Field in Okaloosa County, Florida. This Air Force base is very familiar with retrofit roofing projects, with some stretching back more than 25 years. The existing building needed a new metal roof, but in lieu of removing the existing roof and replacing it, the Base Facility Construction department elected a metal-over-metal retrofit. In this case, a new metal roof was installed over new structural sub-framing from Roof Hugger that attaches directly to the existing roof's support system, without removing the existing metal roof.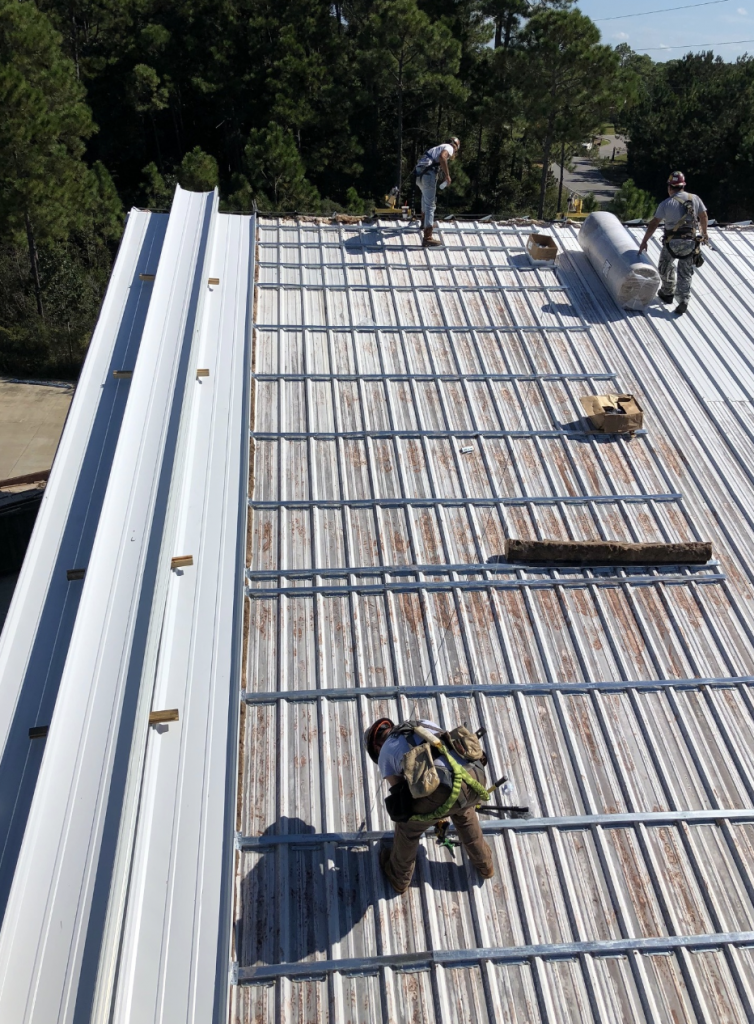 Officials at the base knew that it was possible to engineer the new retrofit system to meet current wind uplift design criteria for the area. In this case, the system was designed to meet a Category V hurricane with wind speeds of 157 mph. With the recent catastrophic Hurricane Michael damage at nearby Tyndall Air Force Base and elsewhere on the Florida Panhandle, this project just 82 miles away suffered no damage, even with Michael's documented peak wind speed of 155 mph.
Roof Hugger provided 2,700 linear feet of the standard Model C sub-purlins, manufactured to fit over 12-inch on center PBR rib panel roofs. Central States Manufacturing of Lowell, Arkansas, furnished their 24-inch-wide Central Seam Plus trapezoidal standing seam roof in 24-gauge Brite white. The general contractor for the project was CCI Mechanical, LLC of Shalimar, Florida.
In addition to hardening the building with the increase in wind uplift resistance, the Base chose to include 3 inches of fiberglass insulation between the existing roof and bottom of the new metal roof. Hardening of building roofs is very common on metal-over-metal retrofit roofs in the coastal states. Many older buildings that were engineered for a 90 to 100 mph windspeeds must be upgraded to minimum code requirements that are currently at 120 mph inland and 130 mph for coastal areas; some parts of Florida and Texas have requirements of 155 mph or greater. U.S. Government facilities typically specify criteria that exceed locally adopted codes.
TEAM
General Contractor: CCI Mechanical, LLC, Shalimar, Florida, www.cci-alliance.com
Roofing Contractor: Royster Contracting, LLC, Fort Walton Beach, Florida, www.roysterconst.com
MATERIALS
Metal Roof System: Central Seam Plus Trapezoidal Standing Seam Roof, Central States Manufacturing, www.centralstatesmfg.com
Sub-Purlins: Roof Hugger, www.roofhugger.com